Mark Berry December 12, 2013
Normally when I decommission a computer, I use Darik's Boot and Nuke to wipe the hard drive to Department of Defense standards. However, if the hard drive has crashed, you can't wipe it but it probably still contains recoverable data, so for security it must be destroyed. Also, shredding is probably the only safe disposal option for SSDs, which can't be wiped using standard programs.
I found a place nearby that does hard drive shredding for $9.95 while you watch.
Before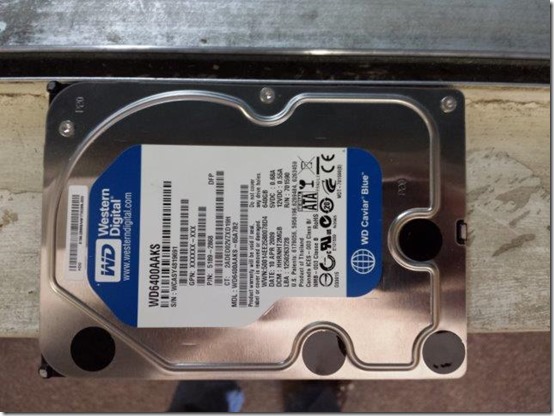 After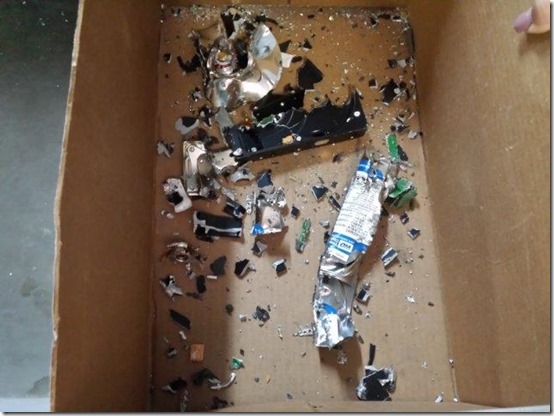 In San Diego, check out Total Secure Shredding.
More...
Mark Berry April 8, 2013
I don't come across Secure MIME (S/MIME) signed emails very often so I thought it might be interesting to post a few screenshots of what happens when you receive a signed email.
More...
Mark Berry April 19, 2012
Here's a new variation on the airline ticket virus email that I reported on last November. An email supposedly from the United States Postal Service says that I have a parcel waiting in Kansas City, and tells me to open the attached file: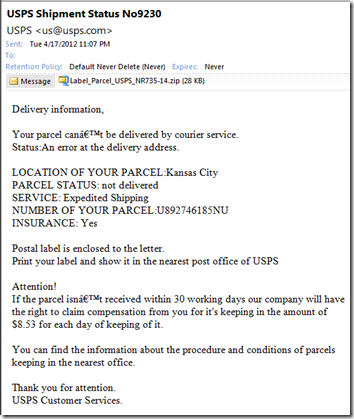 Don't open the attachment! It's a virus.
Virus Confirmation
There are several grammatical errors in the email which should make one suspicious. Plus I doubt that the USPS would send an email with zip file attachments. In fact, the USPS has a prominent warning about these emails on their home page that links to this PDF document:

As usual, the icon for the extracted file is disguised to look like a document (in this case PDF), but if you turn off "Hide extensions of known file types" in Windows Explorer > Tools > Folder Options > View, you'll see that it is actually an executable (.exe) file:

Fortunately, a day and a half after receiving the email, 27 of 42 anti-virus engines are detecting the attachment as a virus, according to VirusTotal:

Microsoft Security Essentials, updated 4/19/2012, catches this one: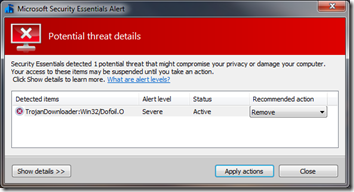 Microsoft Security Essentials is free for home use and for small businesses with up to 10 PCs.
More...