Normally when I decommission a computer, I use Darik's Boot and Nuke to wipe the hard drive to Department of Defense standards. However, if the hard drive has crashed, you can't wipe it but it probably still contains recoverable data, so for security it must be destroyed. Also, shredding is probably the only safe disposal option for SSDs, which can't be wiped using standard programs.
I found a place nearby that does hard drive shredding for $9.95 while you watch.
Before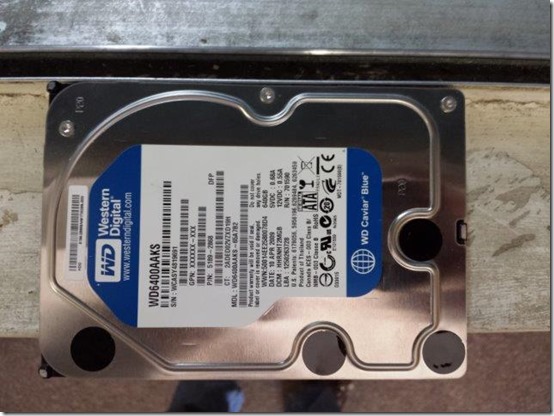 After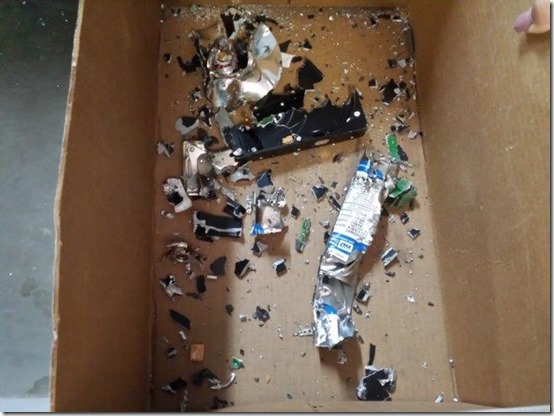 In San Diego, check out Total Secure Shredding.