You may get a Microsoft Defender SmartScreen warning when you install MCB GoldLink to 3CX. The GoldLink installer is digitally signed, but SmartScreen warnings for this kind of signing certificate are based on reputation. All we need are a few thousand more GoldLInk installations!
In the meantime, in the SmartScreen warning, click More info to confirm that the publisher is MCB Systems: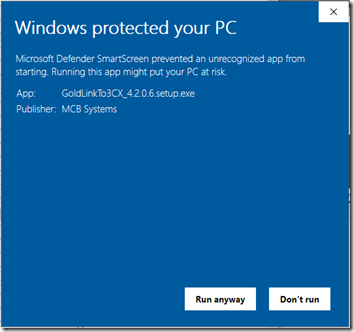 You can also right-click on the installer and confirm that its digital signature is valid: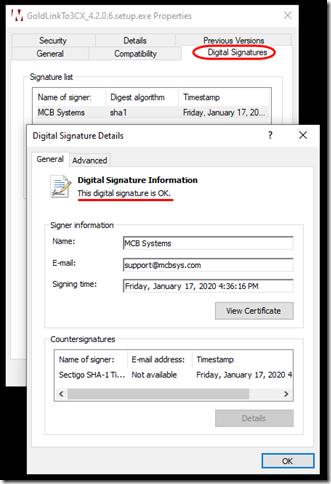 Contact MCB Systems if you are concerned about the legitimacy of your MCB GoldLink to 3CX software.