Not sure if this is news to anyone else, but Microsoft Action Pack now includes 10 support incidents for any supported product—see the Core benefits page.
To confirm, I called Partner support at (800)676-7658 and asked for Technical Support. A Partner Technical Router (that's a human being, not a network device) pointed me to support.microsoft.com/oas/ where you can start an incident for any product: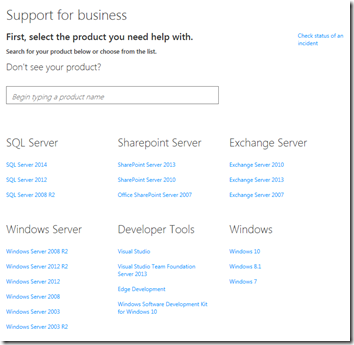 Testing it out, I came to this Create an incident – select a payment option page. The rep had me select Use my existing contract (AccessID), then Use another contract. He proceeded to create an Access ID and Contract ID, which I typed in: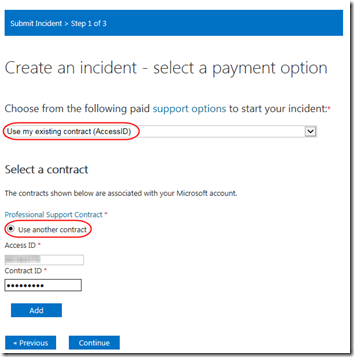 After clicking on Add, the MAPS 10-pack appeared as a contract option: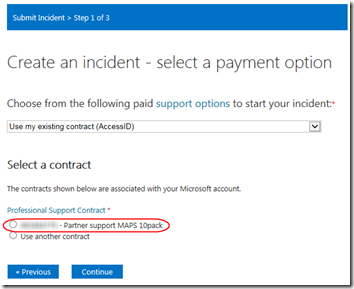 More info in this Microsoft knowledge base article:  Using Access and Contract IDs to create support incidents (KB3020636).