I downloaded a Windows Server 2008 R2 ISO from Microsoft licensing. I inserted the ISO into a a Hyper-V virtual machine and started the installation. Very soon this message appeared in a window:
"A required CD/DVD drive device driver is missing. If you have a driver floppy disk, CD, DVD, or USB flash drive, please insert it now."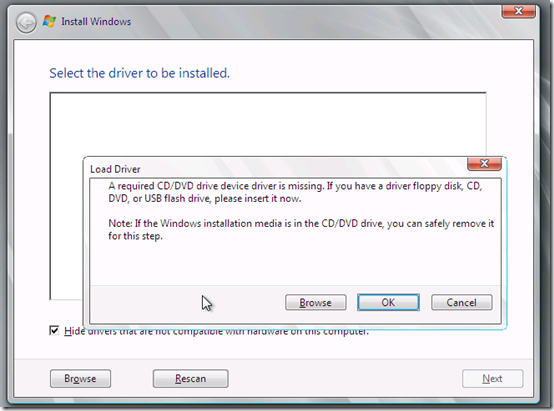 A bit strange to see it complaining about a CD/DVD drive when it is reading from an ISO. I spent awhile searching for drivers for the physical CD/DVD etc. until I came across this post with the answer.
Long story short, the ISO download was incomplete:  it was only about 540MB instead of 2.3GB. I re-downloaded and the installation ran fine.