I am running 3CX 14 stand-alone on a cloud-based server with a fixed IP.
At my location, I have installed the Session Border Controller (SBC), also v14, on a local server.
When I dial out from a local phone, sometimes I just get a busy signal, even if I am dialing ext. 99 for voicemail. Running a trace on the phone, I see it is receiving a 403 Forbidden error.
Long story short, it looks like the issue here is that the phone was contacting the SBC server through LAN IP address A but the the SBC was bound to secondary IP address B (in my case, the IP address used by Windows Routing and Remote Access or RRAS), which it then used to contact the PBX. This caused an inconsistency in the INVITE headers that the PBX did not like.
I don't see a way to force the SBC to bind to a specific IP address on the server where it is installed. In Advanced network properties, Remote Access was already second priority: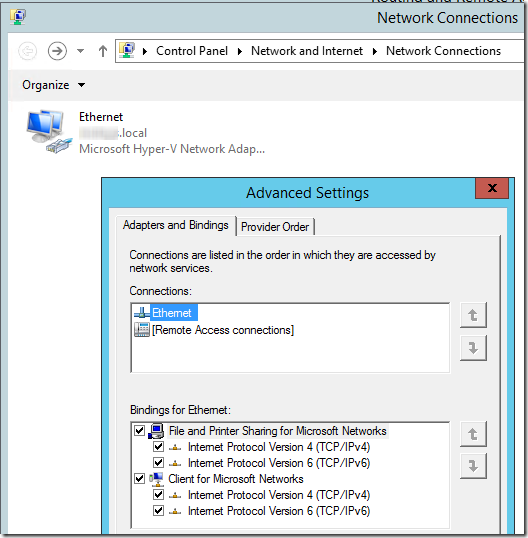 I clicked on the Provider Order tab and moved the Microsoft Windows Network ahead of the Microsoft Remote Desktop Session Host Server: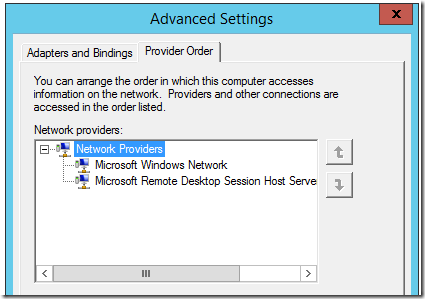 After a reboot, the SBC bound to the main IP address and I was again able to call out from the phone. Is that random or did this fix it? We'll see.