As I was setting up Office 365, when I clicked on the link to load the Forefront Online Protection admin panel, I sometimes got this error:
"We apologize for the inconvenience but we have encountered an error"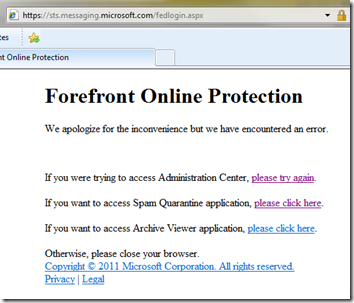 The first two links on the page also give errors.
Apparently the Forefront site uses ActiveX or other restricted technologies. Once I added https://*.messaging.microsoft.com to my Trusted Sites list in Internet Explorer 8, I was able to get into the Forefront admin center.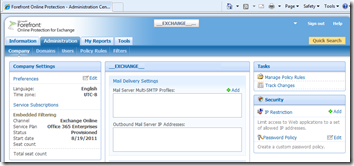 Add to Trusted Sites
1. Under Tools > Internet Options, click on the Security tab, click on Trusted sites, then click on Sites: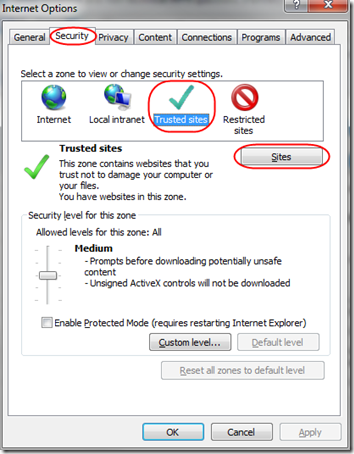 2. Add https://*.messaging.microsoft.com to the list of Trusted Sites.
Session Expired Error
You can launch Forefront from the Office 365 Exchange admin area, under Mail Control > Rules, by clicking on the link Configure IP safelisting…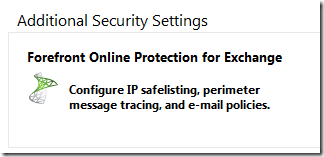 However, if you have been logged in to Office 365 for a while, you may get the message, "We are sorry but your session has expired":

That's confusing since you haven't even started a Forefront session yet! Apparently Forefront is trying to use the Office 365 session, but the Forefront session times out much faster than the Office 365 session. You can work around this in two ways:
Log out of Office 365, close and re-open Internet Explorer, log back in to Office 365, and immediately go to Forefront.
Use this link to open the Forefront admin center directly:
https://admin.messaging.microsoft.com