Mark Berry September 10, 2015
Usually Windows Updates shows you a percentage complete as the machine is rebooting. Yesterday for some reason, on one Windows 7 machine, I got a count of the "operations":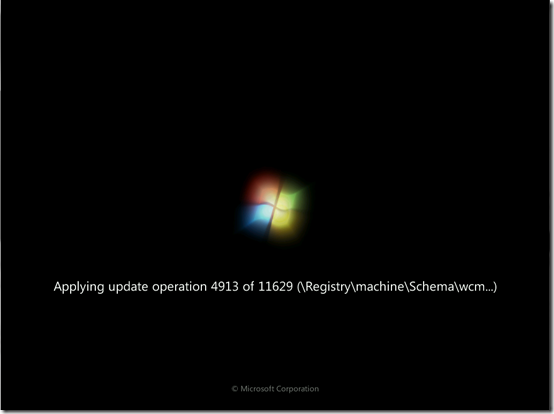 The "operations" completed fairly quickly and the machine seemed fine. I just thought it was interesting to see how much was going on.
More...
Mark Berry March 18, 2012
Remote Desktop is used by most IT service firms to do remote computer maintenance. It's also a great tool for allowing people to work from home. This week, Microsoft disclosed a vulnerability in Remote Desktop that could allow anyone to remotely connect to your computer and run programs.  According to Microsoft, "…due to the attractiveness of this vulnerability to attackers, we anticipate that an exploit for code execution will be developed in the next 30 days."
More...