MCB Proactive Care is our premium service. It includes the full 24×7 MCB Proactive Watch service plus Management, Remediation, and Help Desk services, all in one bundle.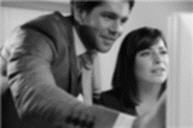 There is no better way to keep your systems running at their best!
When you sign up for MCB Proactive Care, we take care of all this for you:
Manually apply patches not handled by automatic patching
Maintain anti-virus software
Manage email accounts (Office 365 or Google Apps)
Maintain server and desktop backups
Maintain network router, switch, and firewall configurations
Maintain device and printer connectivity
Set up users on the server or desktop
Update operating systems and MS Office (apply service packs)
Diagnose hardware issues, coordinate repairs
Diagnose Internet issues, coordinate repairs
Remediate virus / malware infections
Manage one Internet domain name
Help with Windows, MS Office programs
Assist vendor support of other programs
Compare MCB Proactive services.
Additional Services
MCB Systems can help you with a variety of additional services that go beyond our Proactive Services. Additional Services include:
Hardware and software installation
Disaster recovery after theft or damage
Off-site backup storage and management
External email hosting, filtering, or archiving
Rates
MCB Proactive Care is billed monthly based on the number of servers and desktops or laptops to be managed. MCB Proactive Care customers receive a preferred rate for Additional Services.
Contact us today for your free quote!