I recently acquired a GL.iNet XL-750 "Spitz" router to test. It's an interesting device:  it has Ethernet and cellular for WAN and Ethernet and Wi-Fi for LAN. (In fact, using the built-in open-source OpenWrt firmware, you could probably even configure Wi-Fi as WAN.) I ordered the version with the EP06-A 4G CAT6 modem for North America.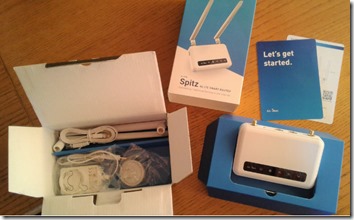 This device is only a few months old but there is already some decent documentation here. I made a few setup notes as I worked my way through before finding that guide.
1. Open the bottom compartment. Slide the metal clip over the SIM card slot to the right to unlock it. Tilt it up to the right and lay in your MicroSIM card. (Be careful not to pop out the NanoSIM if your card is perforated.) Note the orientation of the notch to the lower left.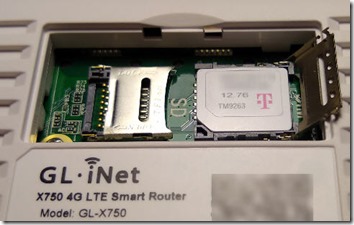 2. Close the bracket and slide it gently to the left to lock it in place: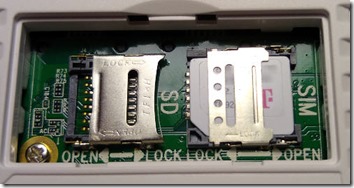 3. Screw in the antennas and power up the device. Connect to the 2.4GHz or 5GHz Wi-Fi using the default password "goodlife". Log on to the web UI at 192.168.8.1. Assign a new admin password when prompted.
4. Click Wireless in the left column. Click each Modify button to change the Wi-Fi password ("key") on the two radios.
5. Somewhat to my surprise, it automatically recognized the T-Mobile SIM, showing me 2-3 bars of service: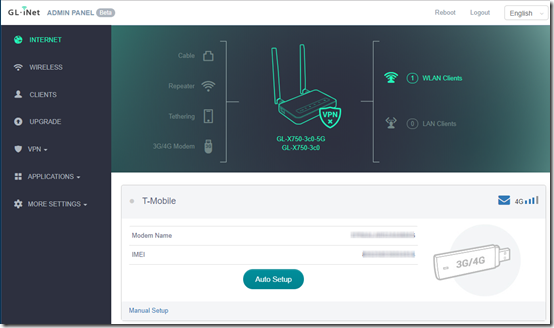 However, I had to click Auto Setup to actually connect the modem: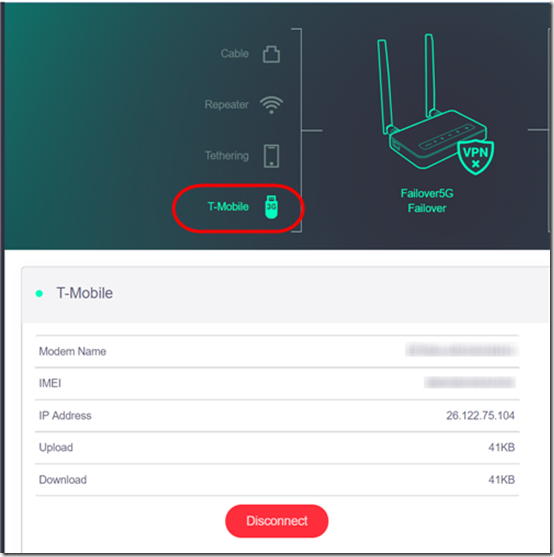 6. At this point, I could ping 8.8.8.8. www.speedtest.net returned a respectable 34/8 connection. That test consumed about 64 MB down and 17MB up.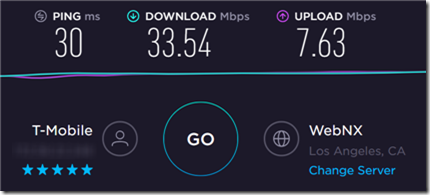 7. To get more details on the WAN connection, in the left column, go to More Settings > Advanced and log in again with your main password. This gets you into the Status page of the LuCI user interface to OpenWrt. You'll find lots of information including the IPv4 Upstream network: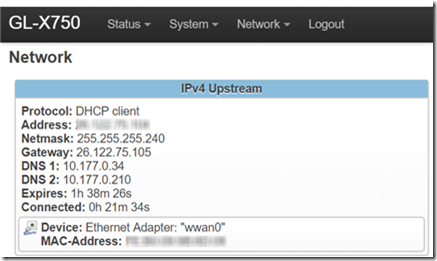 8. Connect the WAN port to a wired Internet connection (can be one of the LAN ports of your main router). Click on Upgrade. If a firmware upgrade is available, download and install it.
Bonus Tip:  Send and Receive SMS
Back on the main Internet page, on the right side of the carrier info tab, click on the envelope icon to open a simple interface for sending and receiving text messages. I couldn't get this to work with firmware 3.009, but it promises to be a useful feature.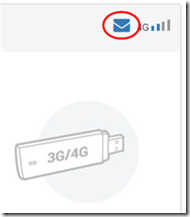 Update I learned that the T-Mobile SIM that I'm testing with can only receive SMS messages from T-Mobile and cannot send SMS at all. So my issue is a SIM limitation, not an issue with the GL-X750.