A new Windows 10 Pro 1803 computer could not establish a connection through a Server 2016 machine running Remote Desktop Gateway. The Win10 machine showed this error:

The server's Security event log had a 4625 Audit Failure event with Status 0xC000035B:
Log Name:      Security
Source:        Microsoft-Windows-Security-Auditing
Date:          12/14/2018 1:49:08 PM
Event ID:      4625
Task Category: Logon
Level:         Information
Keywords:      Audit Failure
User:          N/A
Computer:      MyServer.mydomain.local
Description:
An account failed to log on.

Subject:
	Security ID:		NULL SID
	Account Name:		-
	Account Domain:		-
	Logon ID:		0x0

Logon Type:			3

Account For Which Logon Failed:
	Security ID:		NULL SID
	Account Name:		User1
	Account Domain:		mydomain

Failure Information:
	Failure Reason:		An Error occured during Logon.
	Status:			0xC000035B
	Sub Status:		0x0

Process Information:
	Caller Process ID:	0x0
	Caller Process Name:	-

Network Information:
	Workstation Name:	WIN10PRO-LAPTOP
	Source Network Address:	xxx.xxx.xxx.xxx
	Source Port:		60469

Detailed Authentication Information:
	Logon Process:		
	Authentication Package:	NTLM
	Transited Services:	-
	Package Name (NTLM only):	-
	Key Length:		0

KB2903333 identifies this as a channel binding issue because the client is forcing NTLMv1. It recommends setting the LmCompatibilityLevel registry value to 3 or higher. (The article incorrectly refers to the LmCompatibility registry value. The correct name is LmCompatibilityLevel.)
I was skeptical of this as the cause because another off-site computer has LmCompatibilityLevel of 0 and connects through the same gateway without issues.
LmCompatibilityLevel can also be set in Local Security Policy by changing the Network security LAN Manager authentication level: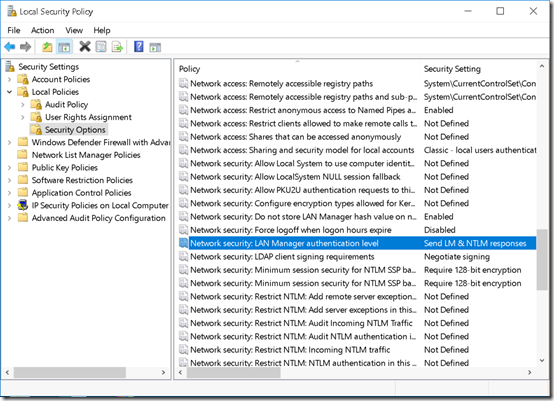 I changed that to Send NTLMv2 response only: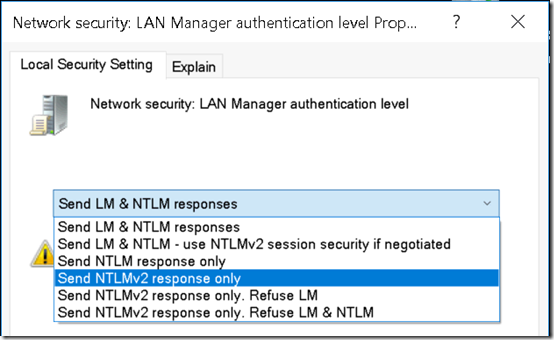 This changed the registry value HKLM\SYSTEM\CurrentControlSet\Control\LsaLmCompatibilityLevel to 3: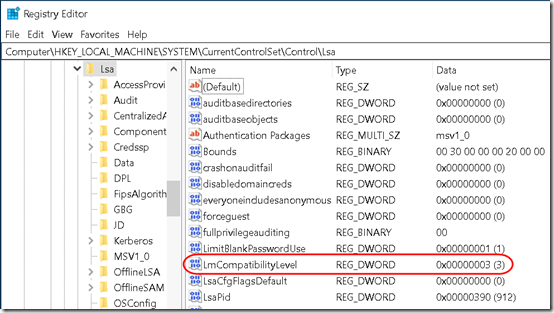 Once I'd made that change (no reboot required), I was able to log on from this computer through the gateway to an office computer.
What is still unclear is why this setting is only required on some client computers.