If you use a headset for VoIP calls through your PC, you want the headset speaker to be active for VoIP applications and your normal speakers to work for other applications.
After updating Windows 10 Pro from 1709 to 1803, on the first VoIP call, I had the other's person speaking through the desktop speakers. How to fix that?
If you right-click on the speaker icon in the system tray (near the clock), as of 1803, Recording devices is gone. If you select Open Sound settings, you'll be directed to a new Sound pane in Windows 10 Settings: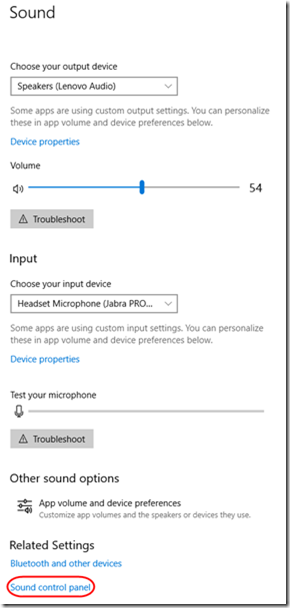 This giant, dumbed-down control panel basically lets you set your input and output device and volume. Period. There is no way to set the Default Communications Device.
If you click App volume and device preferences, another giant dialog lets you set custom output volume for a few apps.
You need to scroll all the way down to the bottom and click on Sound control panel. This will finally bring up the usable Windows 7 sound control panel. Right-click on your headset and choose Set as Default Communications Device: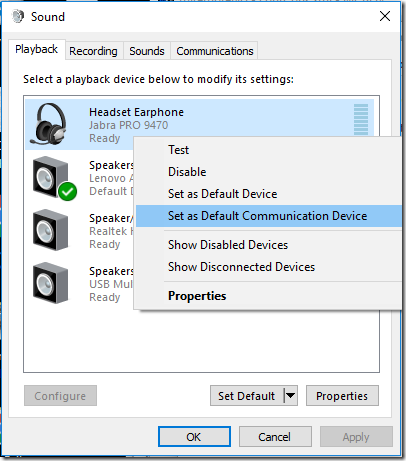 Once you apply that setting, the green phone handset icon tells you that your headset will once again be used by communication applications: