If you've recently upgraded your Windows 10 PC, you may have seen Microsoft telling you during the upgrade to "Leave everything to us":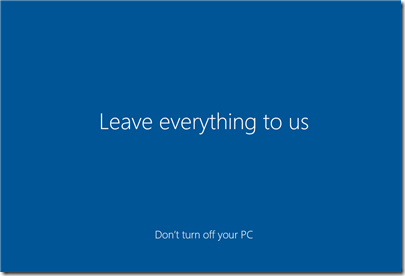 Kind of reminiscent of the way people used to think about doctors:  "just leave everything to them, they know what's best."
My recommendation:  ignore that. Do not leave everything to Microsoft. Be especially careful about applying Microsoft updates, which have caused all kinds of grief this year. Check for advice on www.askwoody.com. Engage a computer professional who stays on top of Microsoft updates. Contact us.