If you use locally-installed Juno for your email, you may have their "SpeedBand" technology that supposedly speeds up Internet browsing. Apparently it's doing this with some kind of local cache accessed by forcing the computer to use a proxy.
Recently, that proxy was redirecting www.google.com to Google India www.google.co.in. Other sites were failing altogether.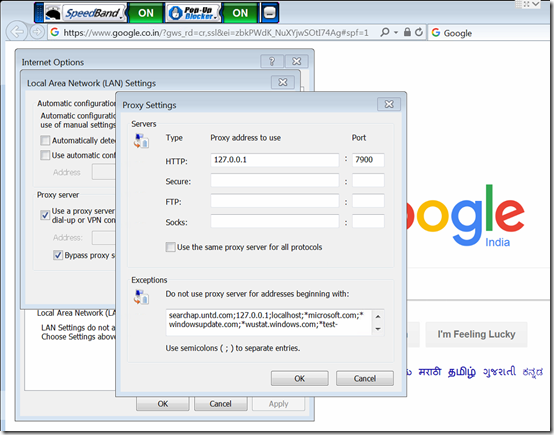 If you turn SpeedBand off, the proxy is disabled: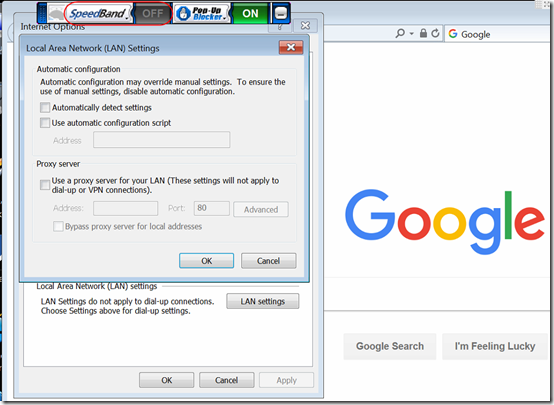 I could not find a way to permanently disable SpeedBand. It restarts every time you start Juno. I did find its executable, X1Exec.exe, in Task Manager:

Juno's software is horribly out of date. I recommend finding another email provider.
Update July 19, 2017
It seems Juno has changed how SpeedBand is controlled: it now appears as a system tray icon. Left-click to Turn SpeedBand Off: