If you've been using the free version of Malwarebytes 2 as an on-demand anti-virus scanner and you upgrade to version 3, you may be surprised by warnings that real-time protection is turned off: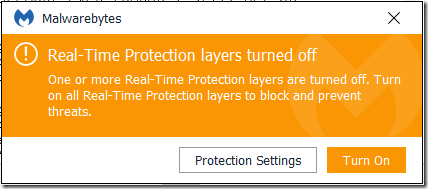 It seems that Malwarebytes has discontinued the free-only version and now always starts with a 14-day trial of the Premium version. As explained on this page, after the trial expires, the program reverts to a manual scanner: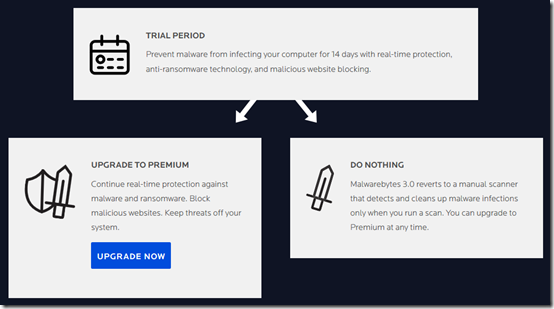 So if you want to play with the premium features like real-time protection, you can turn that on, or you can just ignore the popups for a couple weeks and you'll be back to the manual scanner.
Malwarebytes has been a great second-chance scanner and the additional features in the Premium version may well be worth the subscription fee. This unexpected trial is causing some confusion though.