Today I installed 3CX version 11 with SP4 on a new, virtualized Windows Server 2008 R2 x64. The installer downloaded and installed the Visual C++ 2010 SP1 x64 redistributable. The 3CX services started fine.
I applied Build 30295 to fix the Heartbleed vulnerability, and most 3CX services would no longer start: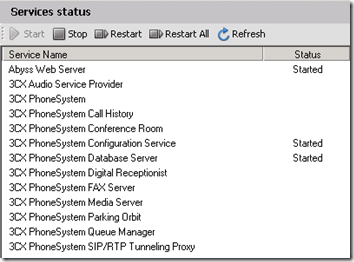 Instead, this SideBySide error appeared repeatedly in the Application event log:
Log Name:      Application
Source:        SideBySide
Event ID:      33
Level:         Error
Keywords:      Classic
User:          N/A
Description:
Activation context generation failed for "C:\Program Files\3CX PhoneSystem\Bin\LIBEAY32.dll". Dependent Assembly Microsoft.VC90.CRT,processorArchitecture="amd64",publicKeyToken="1fc8b3b9a1e18e3b", type="win32",version="9.0.21022.8" could not be found. Please use sxstrace.exe for detailed diagnosis.
LIBEAY32 is an OpenSSL library. After some searching, I found a similar error in another product that made me think it was worth a try to also install the Visual C++ 2008 SP1 x64 redistributable. Once that was installed, I restarted the 3CX services and they all came up fine.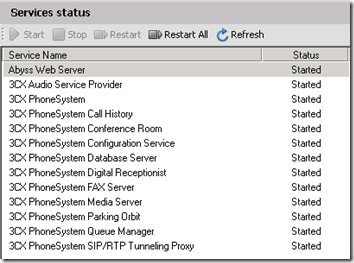 Finally, I installed 3CX 11 build 30296 to fix the activation issue. The services still worked.
So if upgrading 3CX 11 keeps it from starting, try adding the Visual C++ 2008 redistributable.