I was running HitmanPro.Alert 2.6.5.77 on a domain-joined Windows 8.1 Pro laptop. When I tried to upgrade to Windows 10 (using the online update or a USB key), it repeatedly hung (crashed) with a PAGE_FAULT_IN_NONPAGED_AREA error: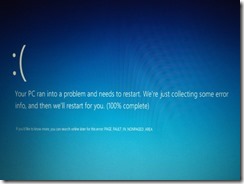 After reverting to Windows 8.1, it showed this message:
0xC1900101-0x4000D – The installation failed in the SECOND_BOOT phase with an error during MIGRATE_DATA operation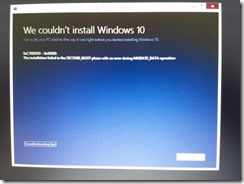 The Windows 10 installation troubleshooting page suggests disabling or uninstalling antivirus. Once I uninstalled HitmanPro.Alert, the upgrade succeeded.
Caveat:  I also had some old PGP software installed but I disabled that and still the upgrade failed, so I don't think that was the culprit. However, it was after uninstalling both PGP and HitmanPro.Alert that the upgrade succeeded.