Yes, SNMPUtil from the Server 2000 Resource Kit, available here, works on Server 2008 R2. The package also includes the handy SNMPUtilG with a graphical interface.
Check the ssCPUIdle of a remote Linux machine using SNMPUtilG: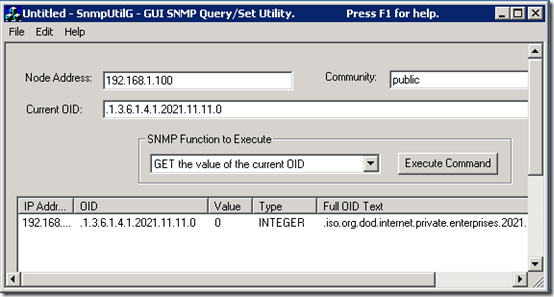 Same thing using SNMPUtil from a command line:

For some Linux OIDs to monitor, and how to test them from a Linux console, see "Set up SNMP on Linux" in this article.
Microsoft Knowledge Base article 323340 has more info on SNMPUtil.