A customer has a Zebra GX420T printer connected via USB to a desktop computer. On that computer, the Browser Print application lets them print from their custom app.
After sharing that printer, another desktop computer can see and print a test page to the shared printer, but Zebra Browser Print Settings report "No Zebra Devices Found", and printing does not work: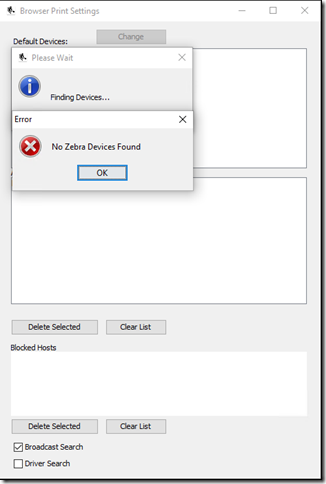 The trick is to check Driver Search at the bottom of the screen, then click Change at the top. After that, Browser Print can find the shared printer and set it as the Default Device: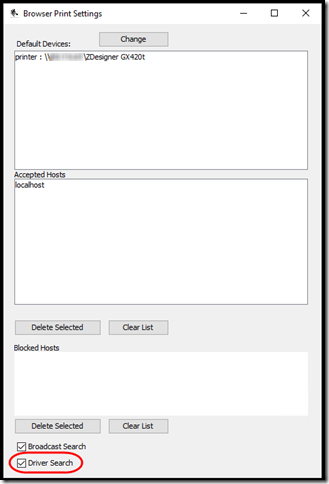 Note that Browser Print settings are user-specific: each user of the computer must update the settings.