Mark Berry April 19, 2011
A user running Windows 7 Enterprise received this UAC prompt at logon about a driver installation. But she hadn't attached any devices, so why is a driver trying to install? And what device is it for? Is some new kind of virus using the driver install process to request UAC approval?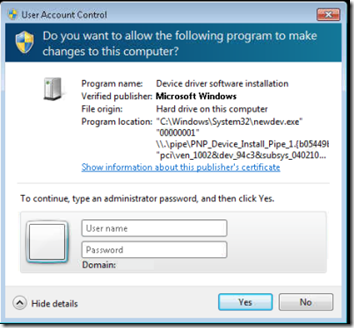 I can see the prompt when I connect to the user's session using LogMeIn, but I do not get a UAC prompt when I log on as an admin user using Remote Desktop.
More...