Is your business phone system worn out? Confusing? Expensive? Are you paying high rates for business landlines or long-distance calls?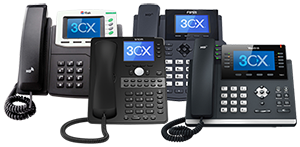 Business phone systems have evolved rapidly in the last few years. Advanced systems that once required expensive, proprietary hardware can now run on standard computers. Sophisticated business telephones can connect with standard network cables. And calls that used to route through landlines can now route through the Internet at a fraction of the cost.
There are many options in the current phone system market. 3CX stands out as one of the most mature and feature-rich offerings. A few highlights:
Runs on Windows or Linux, physical or virtual machines
Runs on your premises or in the cloud
Offers free basic version for up to 8 simultaneous calls
Integrates with and configures desktop phones
Includes client software for Windows, Mac, Android, and iPhone
Supports auto attendant ("phone trees"), voicemail, conference calls, ring groups, call queues
Connects multiple offices and home offices
Allows CRM integration (including Outlook, Office 365, Google, and GoldMine)

MCB Systems has been working with 3CX since 2012.
Contact us to discuss your next phone system!